STAMINA
STAMINA is a H2020 project (No. 883441) developing a smart support platform that will assist pandemic crisis management practitioners at a regional, national and international level. The STAMINA toolset will be accompanied by a set of guidelines on effective implementation of risk communication principles and best practices in cross-organisational preparedness and response plans.
The STAMINA consortium unites a diverse range of experts and organisations, including decision makers, policymakers, national planners, public authorities, health care workers, regional emergency management agencies, first responders, NGOs, social scientists, (bio)informaticians, research organisations and IT experts
Read more about the project and check out our latest news.
STAMINA
 General Project Presentation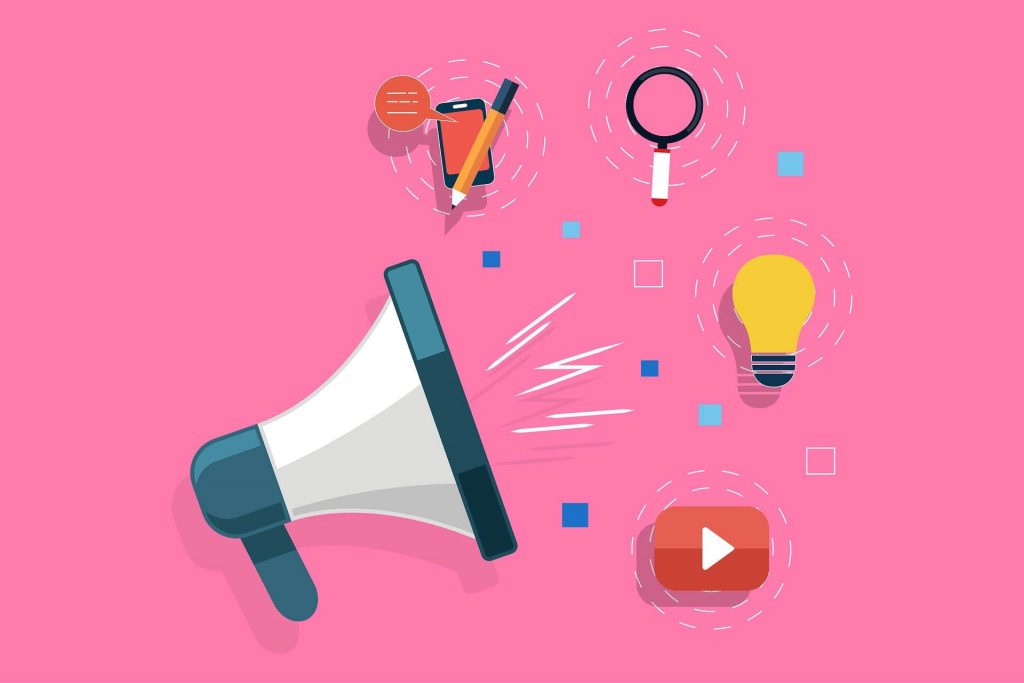 News about STAMINA Project
Smart support platform for pandemic prediction and management within and across European borders
1ST INTERNATIONAL SUMMIT ON PANDEMIC MANAGEMENT
18 MAY 2022
ONLINE AND VALENCIA, SPAIN, HEADQUARTERS OF VALÈNCIA LOCAL POLICE, AV. DEL CID 37
Registration
The Summit is a hybrid event that can be attended in person or virtually.
Countering pandemics: STAMINA gives joint response to the EU on health emergency preparedness and response.
In response to the devastating impact of the COVID-19 pandemic, the EU has drawn a revived focus on how to better prepare for future pandemic crises. In March 2021, the European Commission launched an online public consultation on the Health Emergency Preparedness and Response Authority (HERA). Read the full post: STAMINA-project.eu
Pilots and demonstrations: how STAMINA will improve pandemic predictions and crisis management systems. 
STAMINA will offer a valuable toolkit for smart pandemic prediction and management. Before getting to the market all tools go through pilot testing and demonstration. Read the full post: STAMINA-project.eu
During the bi-monthly meetings with Romanian partners that we carry out in the STAMINA project, our concerns continue with the analysis of all measures necessary to be regulated and the roles of the main actors – at national level – to determine the most effective action scenario in case of a natural disaster, amid a pandemic caused by viruses such as COVID-19.
Publicly, there is still the desire, almost desperate, of many people who are interested in finding out as much as possible about a certain problem; there are also many opinions expressed publicly by people who – coincidentally or not – know something about the subject and are willing to talk about it.
In this context, the EU has launched a public consultation on the action strategy of HERA (Health Emergency Preparedness and Response Authority), in order to better prepare together for the response to possible pandemics.
In order to be able to objectively assess where we are and how the COVID-19 epidemic may have occurred, as well as how the next pandemic could be prevented, we are closely monitoring all efforts being made – at European and international level – in order to connect the information in achieving the goal, also pursued by STAMINA.
We invite you to express your opinions by accessing the link:
HERA: European Commission launches public consultation (europa.eu)
STAMINA representatives participated in a two-day event organised by REA B4 unit.
Day one: Discussion was about dissemination, communication and exploitation
–  Security-related projects are dealing with sensitive issues and these issues are high on the agenda of media and journalists.
– Key recommendations for innovation uptake were presented
– It is important to stay updated on needs, gaps, and on SoA and what others are doing.
– it is highly recommended to build alliances, not work in isolation.
– get input from users and make it visible in order to emphasize that the results fully match users' needs
– Tools provided by the EC for supporting D&E work: Horizon Results Platform; Horizon Results Boosters; Innovation Success Stories / CORDIS. The tools can be found here: https://ec.europa.eu/info/funding-tenders/opportunities/portal/screen/opportunities/projects-results;programCode=H2020
Day two: Breakout sessions for the projects
– It was highlighted that the link between projects and policy is fundamental. Success in a project requires the need to demonstrate how it is able to satisfy the policy requirements.
– Guidelines should not be developed in isolation by projects, but through synergies between projects, to ensure that they are not representing fragmented views .
– Projects should also work collaboratively to develop common recommendations (e.g. white papers), involving the Policy DG and Member States.
– Projects should be in collaboration with already existing communities like Community of Users on Secure Safe and Resilient Societies, Union Civil Protection Knowledge Network, Crisis Management Innovation Network Europe.
– The projects are encouraged to collaborate with other projects and networks of practitioners in training and demonstration activities in order to build a critical mass. DG ECHO could help projects in building liaison activities with other projects through UCP (knowledge networks). DG SANTE should also to be put in the loop.
Horizon 2020
     Call: H2020-SU-SEC-2018-2019-2020
     SU-DRS-05-2019: Demonstration of novel concepts for the management of pandemic crises
     Type of Action: Inovation Action (IA)
Demonstration of intelligent decizion support for pandemic crisis prediction and management within and across European boards (STAMINA)
Infectious diseases have the potential to result in serious cross-border public health threats. Management of this type of crisis remains a serious challenge due to number of people involved, the different legal, administrative, professional and political cultures, and the lack of transboundary crisis management infrastructures.
STAMINA helps to overcome these challenges by providing improved decision-making technology to pandemic crisis management practitioners at a regional, national and European level.
The project will target two stages of the emergency management cycle: Preparedness and Response.
The STAMINA solution provides national planners, regional crisis management agencies, first responders and citizens with new tools as well as a clear guide to how they can be used in line with international standards and legislation.
The STAMINA vision has been designed through a user perspective, with five main objectives:
Create a set of guidelines and best practices to improve preparedness and response.
Provide stakeholders with novel, easy-to-use software tools that complement EU-level systems.
Increase diagnostic capability.
Improve cooperation between and within the EU Member States and neighbouring countries.
Ensure the sustainability of the STAMINA solution.
STAMINA will be developed using a combination of pre-existing technology not currently used by health emergency planners or first responders in Europe in their daily practice of pandemics management. It will function through its partnership with a set of guidelines and best practices, and a key focus on ethics and public trust.
The method involves gathering data in order to predict potential threats, assess impact on financial and societal levels, and recommend mitigation actions. An intelligent decision support toolset with a map-based interface will be the main technical outcome of the project. 
The STAMINA toolset will include: ​
 Real-time web and social media analytics
 Wearable diagnostic devices  ​
 Predictive modelling ​
 An early warning system​
 A crisis management tool​
 A scenario generation tool​
A common operation picture
STAMINA CONSORTIUM
COORDINATOR:
1.EXUS SOFTWARE MONOPROSOPI ETAIRIA PERIORISMENIS EVTHINIS (EXUS), represented for the purposes of signing the Agreement by CEO, Michael MELACHRINIDIS
PARTNERS:
2. INSTITUTE OF COMMUNICATION AND COMPUTER SYSTEMS (ICCS)
3. AIT AUSTRIAN INSTITUTE OF TECHNOLOGY GMBH (AIT)
4. CRISISPLAN BV (CPLAN)
5. INTRASOFT INTERNATIONAL SA (INTRA)
6. SQUAREDEV (SQUAREDEV)
7. SATWAYS – PROIONTA KAI YPIRESIES TILEMATIKIS DIKTYAKON KAI TILEPIKINONIAKON EFARMOGON ETAIRIA PERIORISMENIS EFTHINIS EPE (SATWAYS)
8. TRILATERAL RESEARCH LTD (TRI)
9. E.E. VIOPLIROFORIKIS KAI YPOLOGISTIKON EPISTIMON (BioCoS)
10. EIGEN VERMOGEN VAN HET INSTITUUT VOOR LANDBOUW- EN VISSERIJONDERZOEK (EV ILVO)
11. MCS DATALABS (MCS DATALABS)
12. INNOSYSTEMS SYMVOULEUTIKES YPIRESIES KAI EFARMOGES PLIROFORIKIS YPSILIS TECHNOLOGIAS MONOPROSOPI IDIOTIKI KEFALAIOUCHIKI ETAIREIA (INNOSYSTEMS)
13. BRUNEL UNIVERSITY LONDON (BUL)
14. ISTITUTO PER L'INTERSCAMBIO SCIENTIFICO (I.S.I)
15. VERISK ANALYTICS GMBH (VERISK)
16. WESTFAELISCHE WILHELMS-UNIVERSITAET MUENSTER (WWU)
17. UNIVERZA V MARIBORU (UM)
18. BYS GROUP INFORMATION SYSTEMS CONSULTANCY TRADE AND INDUSTRY LIMITED COMPANY (BYS GROUP)
19. TECHNOLOGICKA PLATFORMA ENERGETICKA BEZPECNOST CR ZS (TPEB CR)
20. INSTITUT PASTEUR DE TUNIS (IPT)
21. BEIA CONSULT INTERNATIONAL SRL (BEIA)
22. ERASMUS UNIVERSITAIR MEDISCH CENTRUM ROTTERDAM (ERASMUS MC)
23. ASSISTANCE PUBLIQUE HOPITAUX DE PARIS (AP-HP)
24. ZDRAVSTVENI DOM DR. ADOLFA DROLCA MARIBOR (ZD Maribor)
25. JOHANNITER OSTERREICH AUSBILDUNG UND FORSCHUNG GEMEINNUTZIGE GMBH (JOAFG)
26. CRUZ ROJA ESPAÑOLA (CRE)
27. RED CROSS DISTRICT 5 BUCHAREST (SNCRR-S5)
28. ETHNIKO KAI KAPODISTRIAKO PANEPISTIMIO ATHINON (NKUA)
29. FUNDACION DE LA COMUNIDAD VALENCIANA PARA LA INVESTIGACION
PROMOCION Y ESTUDIOS COMERCIALES DE VALENCIAPORT (VPF)
30. AYUNTAMIENTO DE VALÈNCIA – POLICÍA LOCAL DE VALÈNCIA (Valencia Local Police, hereinafter known as PLV)
31. ETHNIKOS ORGANISMOS DIMOSIAS YGEIAS (NPHO)
32. NACIONALINIS VISUOMENES SVEIKATOS CENTRAS PRIE SVEIKATOS APSAUGOS MINISTERIJOS (NVSC)
33. MINISTRY OF HEALTH (MoHGR)
34. Turkiye Cumhuriyeti Saglik Bakanligi (MOH)
35. Observatoire National des Maladies Nouvelles et Emergentes (ONMNE)
36. Department of Health (DH)
37. POPULATION PROTECTION INSTITUTE (PPI)
38. INSTITUTUL DE VIRUSOLOGIE STEFAN S. NICOLAU (IVN)

National Red Cross Society in Romania
Bucharest District 5 Branch  
217 Calea Rahovei, Bl. 12, Sc. A, apt. 2, district 5, 050896, Bucharest - Romania
phone: 0768855335; fax: (021) 337 06 95
e-mail: crucearosie.sector.5@gmail.com